With specialised equipment and unrivalled expertise, Cochrane Earthmoving offers a complete range of earthmoving services and equipment. We provide equipment transportation with our own float and can also offer clients the use of our own tipper. We can even supply lasers for earthworks if required.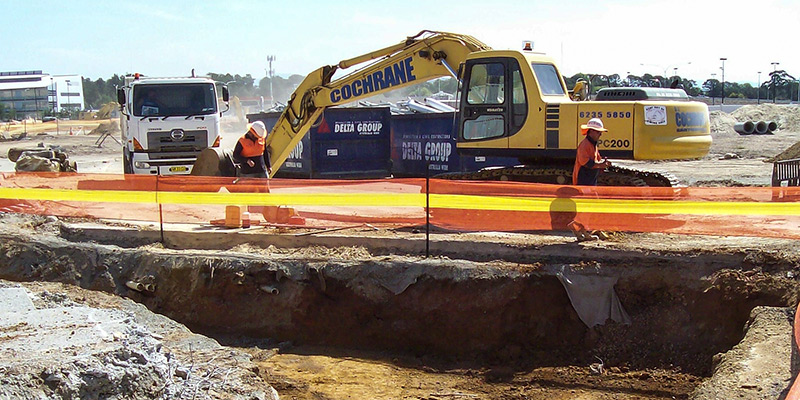 Our fully licensed operators are highly qualified and are certified in Occupational Health and Safety and First Aid. We can provide documentation for Job Safety and Environmental Impact Analysis (JSEA), Safe Work Method Statement (SWMS) and Machine Maintenance Records and Schedules on request.
Note: Both of our machines have Risk Management Reports and Risk Assessments which can be provided on request. We also do not dry hire our equipment . We only offer our machines with experienced and qualified operators.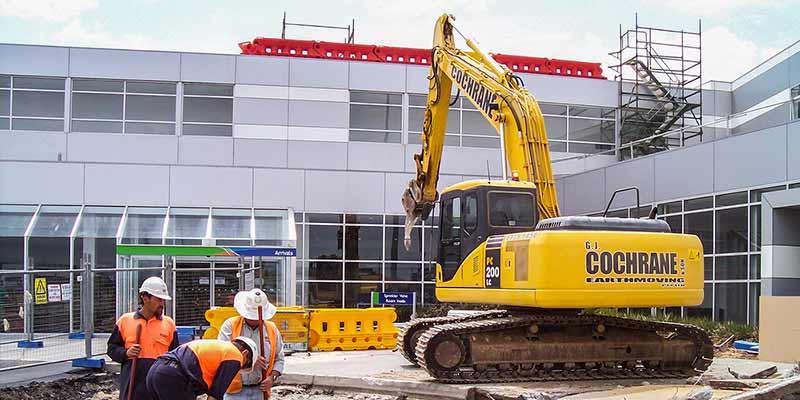 Cochrane Earthmoving holds certification from the ACT Government permitting us to tender for Building Work and perform Building Work (if contracted to do so) on ACT Government controlled sites • see certification  |  • more information
Cochrane Earthmoving is also National Code of Practice Compliant for the Construction Industry and therefore approved by the Federal Government to perform work on federally funded government jobs.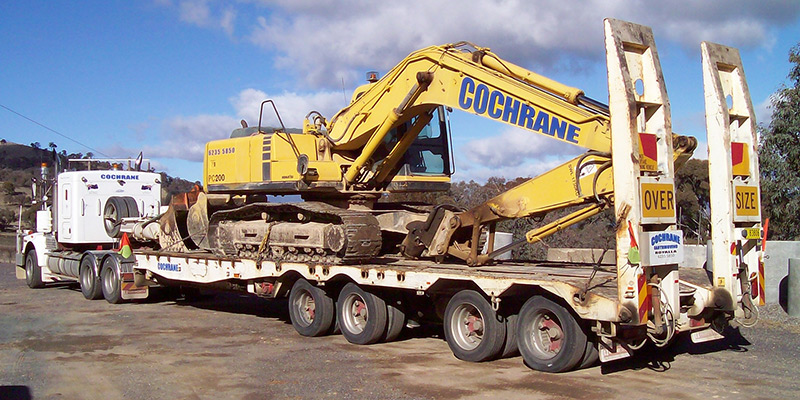 – 2 x 25 tonne excavators including buckets, rock hammer, ripper, augers and grab
– truck and tipper
– quad-axle low-loader
– augers – 300mm to 1200mm wide which will dig up to 10 metres deep
– quad-axle low-loader capable of carting heavy machinery up to 34 tonne
– Kenworth T650 Semi Tipper with swing tailgate – carries approximately 18m3
– Drake quad-axle low-loader with winch in gooseneck,  deck widening and rear axle steering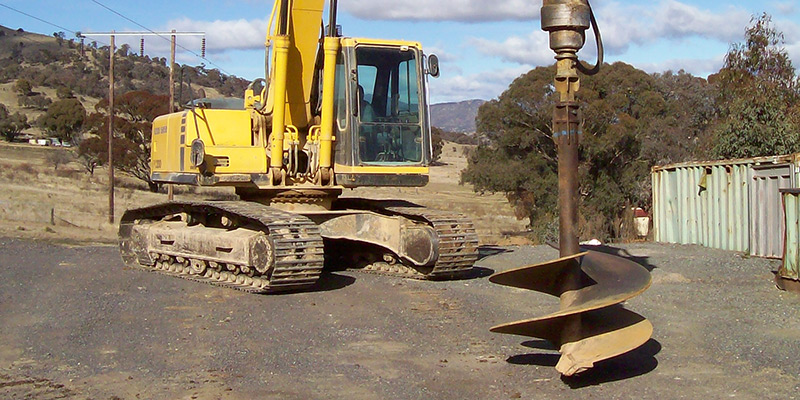 – 25 tonne Komatsu PC220-8
– 25 tonne Komatsu PC220-8 LC
– Buckets: various sizes: 300mm, 450mm, 650mm, 900mm, 1200mm, 1400mm plus several tilting mud buckets
– Montebert rock hammers
– Grab
– Ripper
– Augers: 300mm to 1200mm wide
Note: All attachments are interchangeable between all machines.